Tag Archives | World Parrot Refuge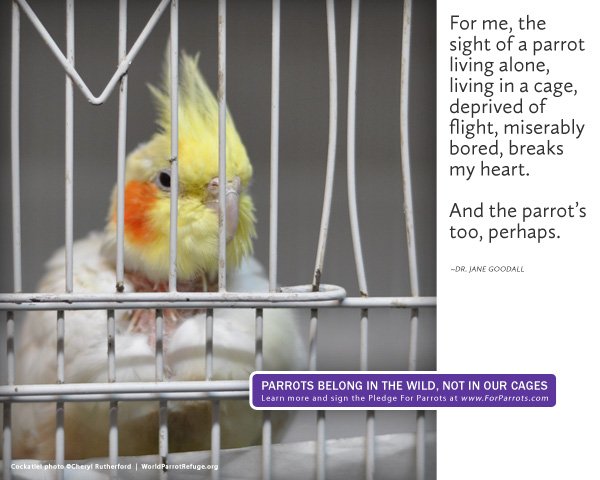 The Cockatiel (Nymphicus hollandicus), also known as the Quarrion and the Weiro, is the smallest cockatoo endemic to Australia. They are prized as a household pet and companion parrot throughout the world and are relatively easy to breed. As a caged bird, cockatiels are second in popularity only to the Budgerigar. The cockatiel is the […]
Sign the Pledge for Parrots
Want to help parrots? Then show your support by signing the pledge
here
.
How to use the posters
Click
here
to learn how to download the free posters, ideas for where to use them, and copyright information.
Help the WPT Save Africa's Parrots
Networked blogs subscribe
Archives
We are For Parrots:
A coalition of parrot advocates & organizations working together for the betterment of parrots world-wide.