Macaw in captivity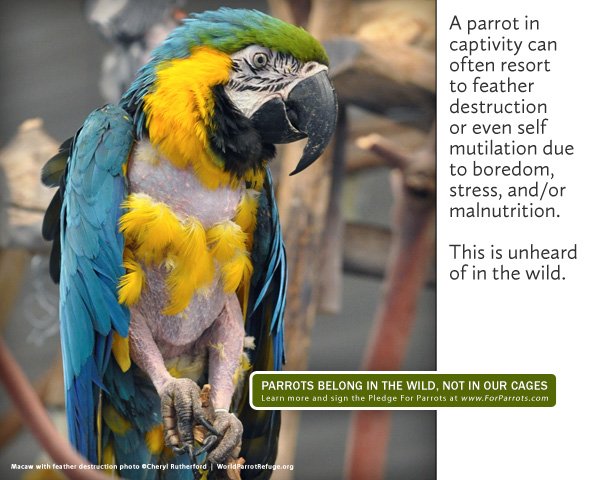 Parrots often resort to self-mutilation in captivity.
Links for more information:
No easy answers to feather-picking
Download the poster here
---
Subscribe
Subscribe to our e-mail newsletter to receive updates.
Sign the Pledge for Parrots
Want to help parrots? Then show your support by signing the pledge
here
.
How to use the posters
Click
here
to learn how to download the free posters, ideas for where to use them, and copyright information.
Help the WPT Save Africa's Parrots
Networked blogs subscribe
Archives
We are For Parrots:
A coalition of parrot advocates & organizations working together for the betterment of parrots world-wide.