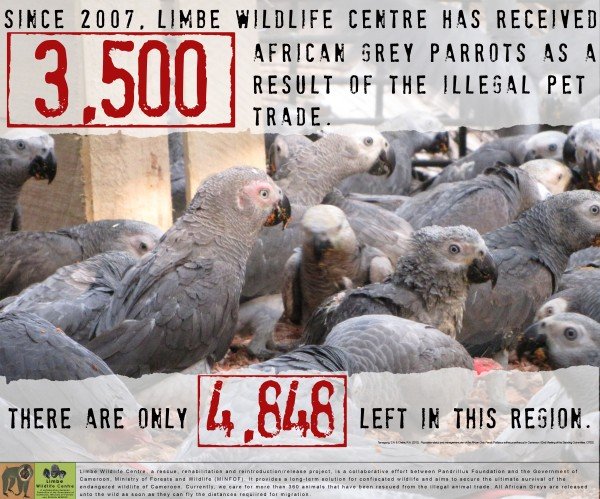 I have received an update from Ainare about the 14 parrots which Limbe Wildlife Centre rescued back in November 2012. The birds were confiscated from a smuggler on his way to Nigeria and are currently being rehabbed at LWC . Ultimately, they will be released back into the wild. You can read the full story on For Parrots and see photos here.
Ainare writes,
I have attached some pictures of the Korup group that now are in the flight cage. They already passed the quarantine and they put some weight and they are refeathering pretty well.
Ainare also included a poster LWC created for their education board, and I am including it here. Please feel free to download the high-res version to assist in any of your education events, and help show people what is happening to wild parrots.
Further information:
Download LWC's poster here