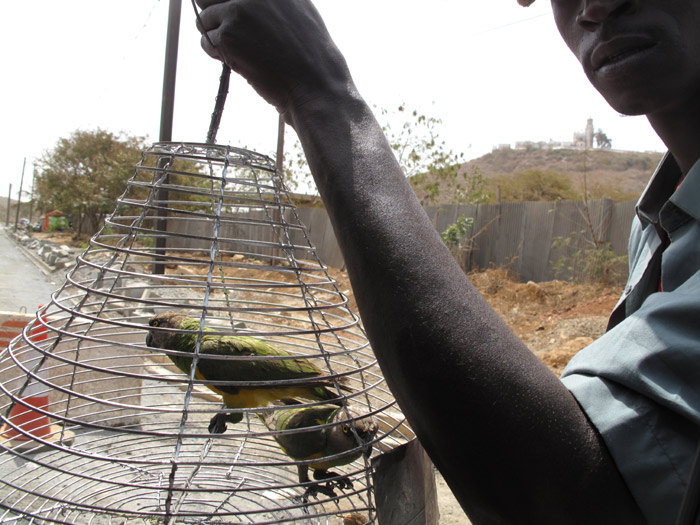 Nearly a year ago I took a trip through West Africa and got to visit the native habitats of Senegal Parrots, Rose Ringed Parakeets, and Brown Necked Cape Parrots. I've already posted footage of the limited sightings I've made of wild parrots during the trip. Unfortunately most of my contact with parrots during the trip was not with them in the wild.

The only Senegal Parrots I saw in Senegal were a pair of wild caughts for sale at the side of a road in the capital city of Dakar. As we were driving through heavy traffic, the seller of these parrots walked up to the car sticking the cage up to the window offering both of them with cage for 20 euros (approximately $30 USD).

Before reading/looking further I must warn you that images, videos, and descriptions are very graphic and you may well not want to see/read this. If seeing images of animals suffering is unbearable to you, stop here. You won't regret missing what I experienced.

Wild Senegal Parrots for Sale

via Photos and Videos of Treatment & Sale of Wild Caught Parrots in Africa.